17 June 2022
On 13th May 2022, Director of the AGBU Nubar Library Boris Adjemian obtained his Habilitation to Conduct Research at the École normale supérieure in Paris, France. The members of the jury included Claire Zalc (adviser, CNRS), Judith Lyon-Caen (EHESS), Jean-Marc Dreyfus (University of Manchester), Sophie Cœuré (Université de Paris), Taline Ter Minassian (Inalco), Alexandra Garbarini (Williams College) and Raymond Kévorkian (Université Paris 8).
The topic of Adjemian's submitted work "Fieldworks, Archives, Memories: Towards a Socio-History of the National in Diaspora" comprised a 555-page volume entitled Archives, Exile and Politics: Aram Andonian and the Armenian Library of Paris (1927-1951).
About Aram Andonian & the origins of the AGBU Nubar Library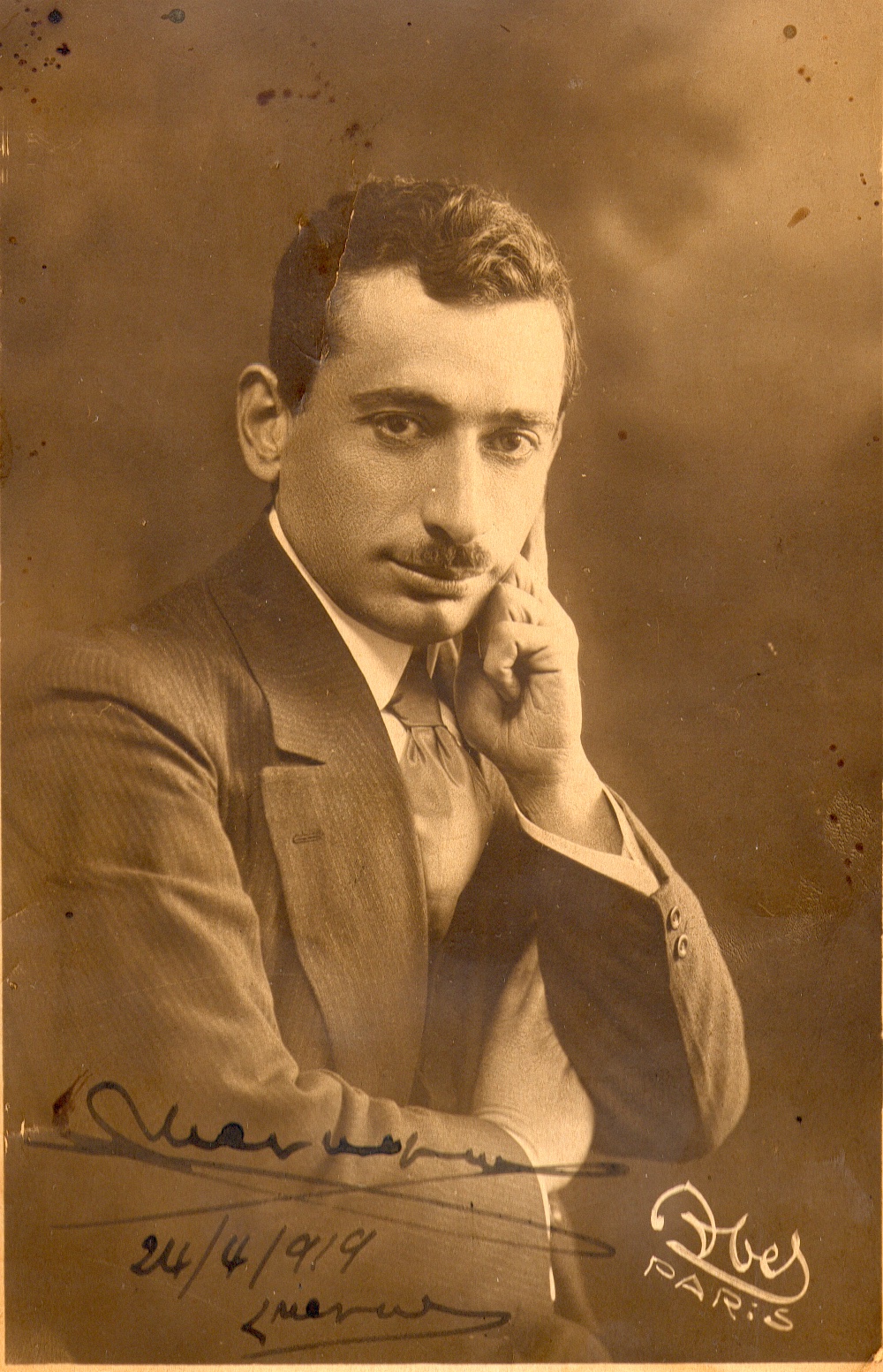 On 23 December 1951, Aram Andonian, a well-known Armenian writer and former journalist of Constantinople, and a survivor of the genocide, died in Paris after living his last days in the AGBU Nubar Library, where he had resided for many years. Famous for his literary works about his experience of the deportation in the Syrian desert in 1915-1916, as well as for his contribution to the early historiography of the genocide, Aram Andonian had become the soul of this Armenian Library  which he had methodically developed, equipped and enriched since its creation in 1927-1928, having for himself "no nights, no holidays, no Sundays" as he wrote in a manuscript to define his future mission as a librarian.
The Armenian national Library of Paris, as it was called initially, was conceived as an island of Armenian culture in the diaspora, a sanctuary for the literature of a people in exile after the genocide. Its vocation was to make possible the intellectual renaissance of the nation. This particular dimension of the Library explains the absolute dedication of its first librarian to the enrichment of the institution, as well as his heroic behaviour when, in 1941, the Germans occupying Paris planned to send all the books to Berlin.
In the twentieth century history of the Armenian people, dominated by the genocide, migrations and the quest for a refuge and a nation-state, there seems to be no room left for books and libraries. However, for Andonian and his contemporaries, the Nubar Library was far more than a mere collection of books and documents. It represented a national heritage, whilst the preservation of Armenian literature was considered as an indispensable condition of the perpetuation of a nation.
The history of the Armenian Library of Paris explores the relation between the preservation of archives, testimonies, and the affirmation of the nation in exile. Through the lens of a survivor-intellectual, it offers a cultural and political history of the national reconstruction after the genocide and enlightens the resilience of Armenian organisations, networks and personalities in the diaspora.
To learn more about the AGBU Nubar Library, visit: http://www.bnulibrary.org